ALSO AVAILABLE – GRUMBLE v2: RAISING HELL IN THE GARDEN STATE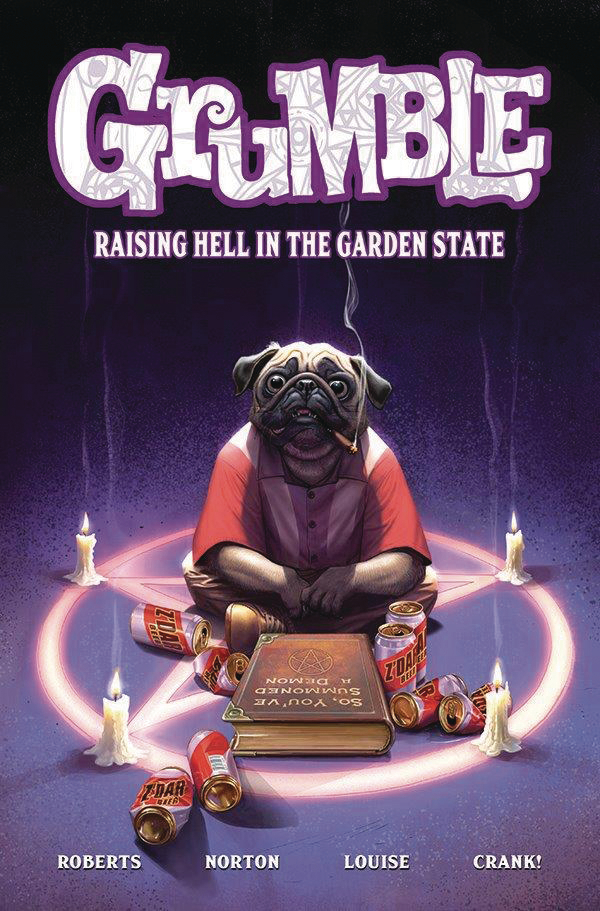 Mike Norton and Rafer Roberts bring you the second volume in their critically acclaimed fantasy epic, Grumble!
Eddie and Tala take the Garden State by storm in search of Jimmy the Keeper, a human warehouse with a stick up his butt who holds the key to turning Eddie human again. But standing in their way are a crew of small-time mobsters, a trio of inter-dimensional bounty hunters, a ghost town filled with angry spirits, the New Jersey State Police, the friggin' FBI, an army of toothless grannies, and The Devil himself! As if that wasn't bad enough, Tala wants to keep Jimmy's magical cure for herself…even if it means that Eddie stays a dog forever!
Who will win? Who will die? Will Eddie and Tala learn to trust each other, or will they kill each other first?
Murder! Mayhem! Skee-Ball! This one has it all!